Room D130, CRS4 - località Piscina Manna (Pula)
July 20, 2015 - 15:00 - 17:00
Hanan Samet - "Sorting in Space"
Abstract. The representation of spatial data is an important issue in computer graphics, computer vision, geographic information systems, and robotics. A wide number of representations is currently in use. Recently, there has been much interest in hierarchical data structures such as quadtrees, octrees, R-trees, etc. The key advantage of these representations is that they provide a way to index into space. In fact, they are little more than multidimensional sorts. They are compact and depending on the nature of the spatial data they save space as well as time and also facilitate operations such as search. In this talk we give a brief overview of hierarchical spatial data structures and related research results. In addition we demonstrate the SAND Browser and the VASCO JAVA applet which illustrate these methods.
Keywords: Cloud and Infomation Retrieval, Computer Graphics, Visualization and Interactive Techniques, Databases and Information, Game Development.
---
Contact is Fabio Bettio (fabio.bettio@crs4.it)
Please compile the online registration form below (only 40 seats available).
Upon request, registered participants who attend the lecture will receive a Certificate of Attendance.
---
The event is organized by the Visual Computing Group at CRS4 within the activities of the project "Data-Intensive Visualization and Analysis- – DIVA" funded by the EU within the 7th Framework Programme.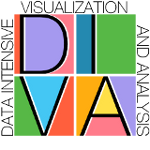 CRS4 acknowledges the collaboration of the University of Cagliari and the support of the Municipality of Cagliari (Convenzione nr. 57 del 26/5/2015).