World Quantum Day at CRS4: Leveraging Quantum Computing for real-world applications
CRS4 invites everyone to join this online seminar for a general public aimed at increasing global awareness on quantum computing and technologies while encouraging new collaborations on real world applications.
Our researchers and technologists will talk about their ongoing research activities and the deployment of HPC simulators of quantum computers using the available computing infrastructure.
The event, held in English, will be streamed on 14 April 2023 at 17:00 CET on the CRS4 YouTube channel and available on the CRS4 LinkedIn and Facebook pages.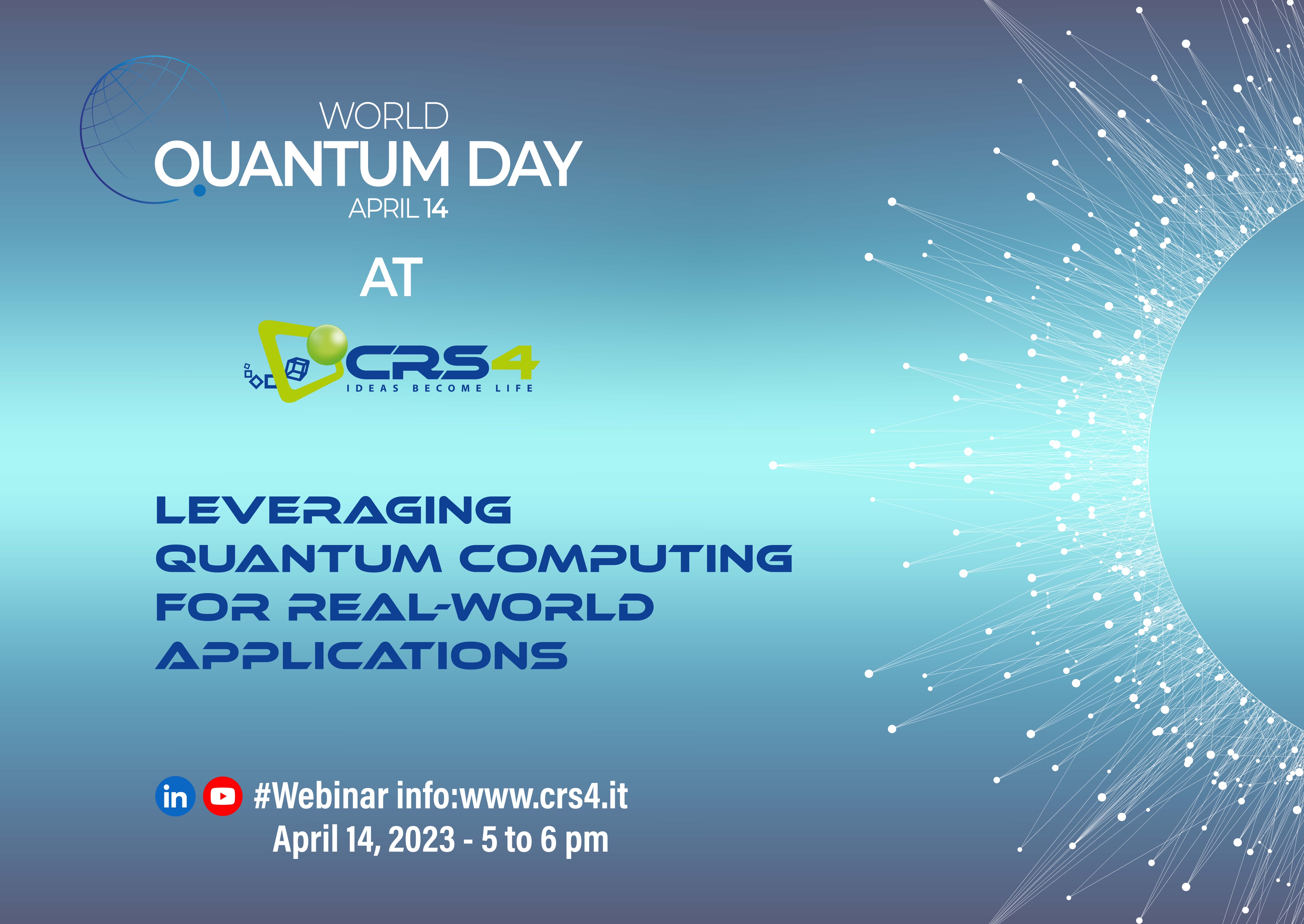 ---