Getting to CRS4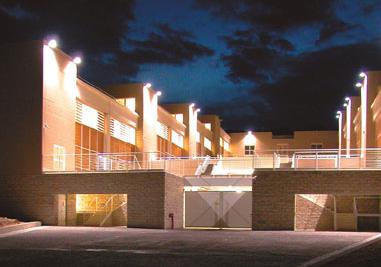 CRS4 is located inside the POLARIS Science and Technology Park, about 40 Km West from Cagliari (GPS coordinates: 38.991 N 8.937 E). Click here to view a MapQuest view of our location) CRS4 premises are in building "Edificio 1". The Visual Computing group is in the ground floor, to the left of CRS4 reception.
By car from downtown Cagliari
From Cagliari, take SS195 towards Sarroch/Pula/Chia. After the town of Pula, follow signs to SardegnaRicerche (or indicating "Is Molas"). After entering the Park, continue to Edificio 1 and park in the upper floor of the garage. Then take the elevator to CRS4 reception (block A, ground floor).
Total travel time is 45 minutes up to 1 hour one way.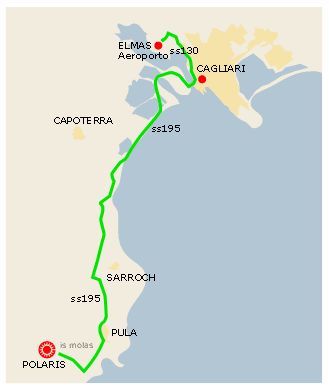 By public transportation from downtown Cagliari
A bus connects SardegnaRicerche to downtown Cagliari multiple times per day. Current bus timetable information is available here (PDF). Bust tickets have to be purchased before boarding the bus in ARST offices. The easiest is to catch the bus in Piazza Matteotti (in front of the train station). The bus stops in front of the MacDonald's, and ARST ticket offices are right there. Travel time from this stop is 50 minutes one way.
After entering the Park, stop in Edificio 1 (first bus stop inside the park). Enter the building from the top floor (block A).
By air
Cagliari Airport is located in Elmas, a few Km from downtown Cagliari. Once in Elmas, you can reach CRS4 by car or by public transporation (see above).
By car, take the exit towards Cagliari to go onto SS130. After 400 meters, there is a fork. To arrive at CRS4, take the leftmost road towards Pula (Chia), to arrive downtown Cagliari, take instead the rightmost road.
There is a shuttle bus service between the Cagliari Elmas Airport and the ARST Bus Station in Piazza Matteotti in Downtown Cagliari with a travel time of 10 minutes one way. The tickets cost 0.67 euros one way and have to purchased before boarding the bus. In the airport the tickets are sold in the Newsstand/Bookstore (It.: edicola) which can be found at the Arrival Hall. The bus stop is outside the Arrival Hall (marked by a blue-and-white ARST sign).
When returning, the tickets are sold in a ticket office within the MacDonald's which is next door to the ARST Busstation and can be reached from inside the Busstation. The bus leaves from platform 8 (It.: binario 8).