A CRS4 research team studies and adapts innovative systems and approaches that improve computer-human and network-human interactions to transfer them in the field of education. This research activity wants to meet the growing need of schools and training centres to use technological innovation in a critical way. We monitor the evolution of new digital instruments in order to identify the methodological aspects that have a good possibility to be transferred to the teaching and learning fields.
Teachers can contact the CRS4 Educational Technology team to participate to our research, development and testing projects, to contribute to the development of new methods based on tools that can affect various learning levels (cognitive, metacognitive, operative, socio-communicative), according to the Social Cognitive Theory. Moreover, schools and other institutions can be involved with CRS4 in regional, ministerial, transnational, european projects to assess the consequences of the increasing technological elements in the day-to-day practice of the students.
IDEA "Innovazione Didattica E Apprendimento" - More Info

With the 2018-19 school year,  the new Line B3- IDEA project of the Regional Programme "Tutti a Iscol@" was launched.  IDEA "Innovazione Didattica E Apprendimento" means Educational Innovation and Learning. The objectives of the project is to reinforce the school system.  Financed by the Department of Education of the Autonomous Region of Sardinia, through the Cohesion Action Plan, the project was conceived by CRS4 which was also entrusted by the "Sardegna Ricerche" Regional Agency to implement it.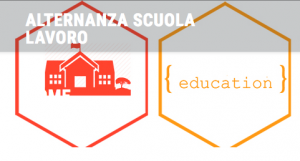 CRS4 organizes work-related learning experiences for Sardinian high school students. Upon schools requests, students are hosted in our Pula site in the Science and Technology Park. Learning activities proposed by CRS4 are related to digital technologies and scientific research area.

Interactive Laboratories for pupils of Sardinian Schools - Iscol@ Linea B2

The Iscol@ project will develop along a three-year period and school drop-out will be dealt with from various angles. The objectives are to improve students basic skills, to enlarge school offer by introducing Didactic Laboratories by means of the organization of extracurricular activities based on innovative technologies and to offer psychological support to students (lines A, B and C). Our programme is involved on Line B2 in particular to project innovative environment and to monitorate the activities schools together with smes are going to experiment. The seven laboratories developed for Line B were conceived to take advantage of student's interest for technology and to increase their motivation to stay at school and reduce school disaffection, building at the same time a bridge between participating schools and the Sardinian economic actors.
School community for Internet of Things in the Teaching process - http://didatticaiot.crs4.it/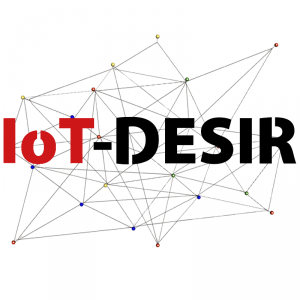 The project IoT DESIR (Internet of Things per la Didattica sull'Energia con Scuola, Impresa e Ricerca) is coordinated by CRS4 researcher Carole Salis, Educational Technologist. It currently involves 14 higher education institutions, distributed around 5 Sardinian Provinces. The main objectives are to facilitate inter-institutional cooperation on the territory, and to analyse, develop and test Internet of Things Scenarios based on problem solving skills.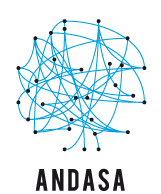 Using open source applications, we developed a Web-based information system that enables the mapping and sharing of information as well as scientific research results to be used for the promotion, capitalization and transfer the results of research. This information system is a web based platform dealing with the huge amount of potentially valuable data generated by the knowledge and innovation networks. Such data, all too often is not valued enough.
The ANDASA project, still under way, will adapt and transfer our platform to the cultural and artistic sector to respond to the above mentioned problems, outline the dynamics of culture and generate new forms of knowledge and cultural production. To date, 59 different art and cultural institutions (SMEs and Associations) are participating to the project.


The group studies the educational integration of multiple technological applications such as Mobile Learning, to enrich and make attractive the teaching proposal. Not only, one of the expected side effects is to contain the devastating conseguences of early school leaving. One example of such activity is the MosKa project, the results of which were illustrated during a workshop inside the Cagliari science fair (Cagliari Festival Scienza 2013), with the presentation of video produced by a junior high school class.

VOICES (VOIce-based Community-CEntric mobile Services for social development), is a European project, which scopes were: to improve access to various services (health, farming, market situation), through mobile phone; to remove linguistic barriers, through the recognition of the major local languages. A tool with web and mobile interfaces was developed to gather vocal and textual information for mobile training in the use of voice recognition of African languages, training labs, and the results evaluation.
Seminar (13 Dec. 2012)
EDUTECH
---